Welcome to the Place of Worship Statement of Significance Creator - a free-to-use tool that helps people who look after places of worship construct Statements of Significance.
This tool breaks down the process of creating a Statement into clear, easy steps that can be completed online. It is intended to help all places of worship and therefore provides a generic outline to help you record key facts about your building and community. Some elements may not be directly relevant to you or may need to be adapted.
Read more about Statements of Significance and this website below.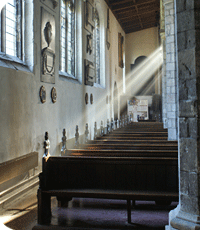 What is a Statement of Significance?
The purpose of a Statement of Significance is to help you explore the strengths and potential that your building holds for worship and community activities. It allows the appropriate authorities to advise you and assess your plans for change.
A Statement of Significance should be created and maintained by every place of worship. For Anglican churches, a Statement of Significance should accompany faculty applications and balance the separately prepared Statement of Need, for which guidance is also available on the Churchcare web site.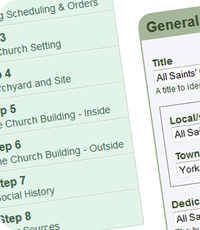 How can this website help me?
This website is designed to help you create a Statement of Significance. It breaks down the requirements into clear, easy steps, and provides an online tool for you to enter the relevant information. Statements do not have to be completed in one go - you can save and return to your Statement at any time.
Once you are happy with the information you have provided, you can generate a PDF document file. This contains all your information, organised in a clear, concise format suitable for official submission.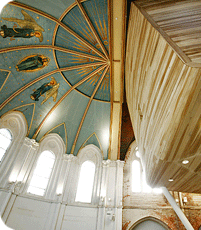 How do I get started?
You can get started quickly and easily by creating an account - this will allow you to immediately begin creating a Statement of Significance.
Once you have an account you can save your Statement of Significance online. This will allow you to complete the Statement over time, or return to it at a later date and update it with new information. As an account holder, you will also have the option of inviting other people to help you complete the Statement of Significance.